Owner of tourist hotspot Cafe De Hunza passes away
Shafqat Ali, the owner of tourist hotspot Cafe de Hunza, passed away after cardiac arrest yesterday, according to reports on social media.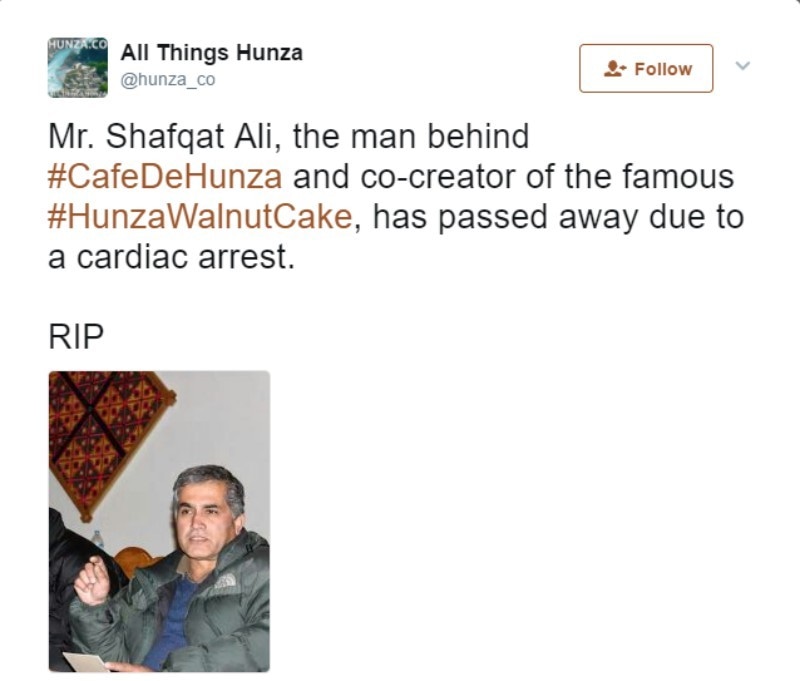 Cafe de Hunza is famous as a must-visit eatery in Hunza for tourists and is known to serve the Hunza Walnut Cake, a dense pastry-like cake with a caramel walnut filling.
Shafqat Ali made an immediate impression on his customers, many of whom took to Twitter to express their sadness at his unexpected demise.